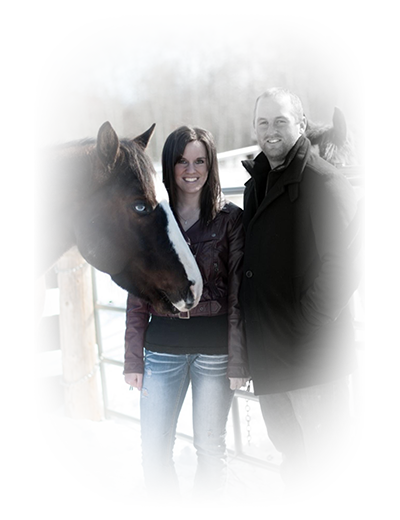 Welcome to Lucky Star Ranch
We are a family owned and operated working cattle ranch near Heisler Alberta.
We have three children, two boys and a girl. We stay busy with ranch work, some grain farming as well as hockey and baseball. In 2016 we started running horses on the track. We have been enjoying our time running Quarter Horses and Thoroughbreds ever since. It has helped greatly with the breeding aspect of our ranch.
With pasture along the Battle River it gives us ample opportunity to work our cattle in all sorts of terrain with horses. This provides lots of miles for our ranch raised horses and client horses in training. We also do all our winter and spring feeding with horses.
We have been raising ranch/rope/race and barrel horses using some of the best bloodlines imported from the USA. We have around 10-15 geldings at all times working or being started on the ranch or arena. We sell semen from our stallions as well as keeping a small herd of broodmares that are daughters of top stallions.
Thanks for visiting our website. Please contact us for further information.
Find us on Facebook at Lucky Star Ranch/Beckham Ranch Racing