Pending Frosty Filly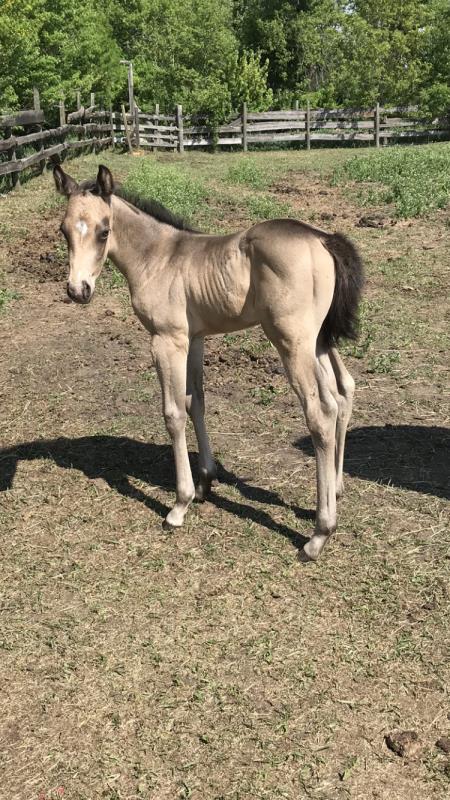 Our first home grown Frosty foal!
Had lots of requests to get these foals up out of him as soon as they're born so here is his first at 2 days old in the picture. Very nice buckskin filly that will be Cbhi and Western Fortunes eligible. The father speaks for himself. The dam is very well bred and extremely catty and talented. Had a ton of short speed on the track and a lot of heart.
A Streak Of Fling

Streakin Six

Moon Fling

PC Sun Lonita

Sun Frost

PC Lockwood Lace

Ivory James

Corona Cartel

Dashin Follies

Baby Babalu

Bully Bullion

Unchained Medley